Powering Social Entrepreneurship
Integrating your capabilities and objective possibilities through digital connectivity and collaborations
Celebrate your Visibility... Every Now
Charitable organizations are giving the best of their experience and effort to create long-term impactful changes in society for the well-being and peaceful existence of community dwellers. But next level social entrepreneurship needs on time requisite information and need-based support.
Social organizations are no less than business entities in terms of digital promotion and beneficiary connectivity. But there is an age-old stigma around promoting social brands charity entities should be promoted like Business Brands. our NXTidea team Offer Several Survey found that many capable social organizations are unable to find information providing a digital platform for implementing welfare projects,
NXTidea is designed to provide resources, promotion, and mobility to this lost niche.
Our C2C connectivity model connects charitable organizations for mutual benefits and interactive growth. We do have some value-added services to update you with the national-level/international charity ecosystem and  funding pool.
NXTidea..a symbiotic platform
Today, in these pandemic times, social organizations cannot afford the luxury of not changing with potential donors presently these organizations need to be digitally active finding sources demand a digital experience that reflects value, Trust, and Credibility. Human behaviour never changed. We return to what we enjoy. We engage with what motivates us at our convenience. We at NXTidea provide the latest high-end platform, Free to all social entrepreneurs to scale up their charity services
Register with Us.
For CSR updates, Grants Notifications & Project Funding
Why use NXTidea platform?
Complete online support with CMS, Unmatched Social Connectivity,credible certifications recommendation & much more
62%Of global donor community prefer to give online via credit or debit cards.31% of Donors worldwide give to organizations having a perfectly maintained website
You want and we know that you desire your target niche to be potential donors.
Being listed on a digital platform with embedded facilities is no longer a trend. It's a norm and sustainable solution.
NXTidea has no competitors in providing growth and celebrity to social organizations in accordance with digital India Guidelines
For more information,  mail us at social@nxtidea.com and our admin would be a happy being.
Solution Options to grow with
Best Advertisement Plans
Digital promotional campaigns should be aligned with the charity mission for your social goals demonstrating specific messages and encouraging specific actions from the targeted audience of potential clients through produced CSR proposals for each campaign for chosen platforms..
Free Listing
CMS Dashboard
Event Management System
Limited Updation
Free Listing
CMS Dashboard
Event Management
Grant Funding Notifications
Social Project Proposals (5 Nos.)
Free Listing
CMS Dashboard
Event Management
Grant Funding Notifications
Social Project Proposals
12A/80G Support
FCRA support
Document Analysis
Funding Workshops
Social Project Proposals (10 Nos)
Free Listing
CMS Dashboard
Event Management
Digital Promotion
Secured Microsite
Project Collaborations
Online Resources
Funding Workshops
Social Project Proposals (10 Nos)
INNOVATIVE SOCIAL SOLUTIONS
UPDATE YOURSELF
UPDATE YOURSELF... BEFORE OTHERS.
1
Cost Efficiency
Even on a shoestring budget social organizations can access a fairly wide audience and stretch the promotion further.
2
Targeted Campaigns
Social entrepreneurs can target their project niche for a better promotional impact.
3
Measurable Performance
Our analytics tools measure every action on the online ads for further data analysis. we provide various social metrics and performance tools.
4
Positioning
Our experts' design and present your charity programs in a lucid manner to get maximum attention.
5
Event Management
We provide high-end platform for Online Bookings, Coupon Marketing, Cross Blogging, Customer Retention, Strategies for free.
6
Funding Info. & Proposal Writing
we provide periodic sectorial funding information and guide you through the proposal writing process.
INNOVATIVE SOCIAL SUPPORTERS
UPDATE YOURSELF
UPDATE YOURSELF... BEFORE OTHERS.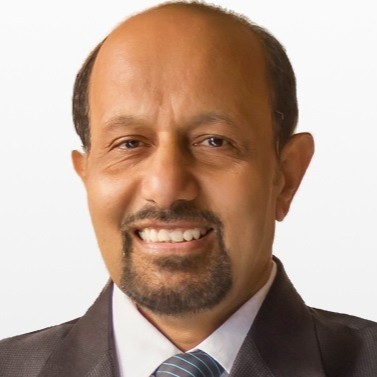 Professor and Chairperson, Centre for Sustainability & CSR at Birla Institute of Management Technology (BIMTECH).
You can ask us for more details or register online or stay convinced for missing a life-changing opportunity.
Why outsource your potential to someone when you can draw your own growth.

Send us your queries to Why join or click here to message your needs.

We shall be happy boarding you with all probable solutions.